Facebook is no doubt the best social platform where you can chat and invite friends.Besides that Facebook allows uploading picture and videos.Now whenever I access facebook I see a lot of viral videos there.These videos play automatically when you move your cursor point.However you may not like all the videos but some videos are really cool,you will love to watch repeatedly.
Well, here you can't find the download link instant.If you search for downloading Facebook videos,it displays several third party sites.You need to visit and then paste the video link.It takes time to appear download link.That's not a good option for each time you want to download videos.
Download Facebook Video
How To Download Videos ?
You don't need to visit third party site or install special software.Stay in the same window,It just needs little tricks.Follow the simple steps :
1. First, move the cursor on particular video
2. Right click on video and get the video URL

3. Now change the URL to mobile version
Example : https://www.facebook.com/Juliusmagic/videos/1041398612604290/
To
m.facebook.com/Juliusmagic/videos/1041398612604290
4. Paste the new URL format in the browser.
5. You will see that video appears on the page but its mobile version.
6. Now right click and click on "Save video As" option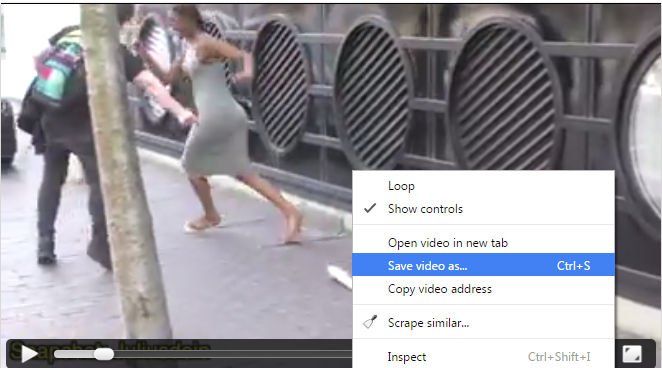 7. Save and download the video
Let me know what problems you are facing to download the video.
Also Read :
How To Change Facebook Language
How To Delete Facebook Account
How To Extract E.Mail From Facebook