Firewalls are local network security devices that provide traffic filtering and centralized network control.In this article, we will talk about the features of these systems, how to choose NGFW or UTM, and, of course, about the domestic counterparts themselves.
Difference between UTM and Foreign NGFW
Unified Threat Management (UTM) and Next Generation Firewall (NGFW) systems are considered comparable solutions. Their functionality is almost the same. Solutions include:
intrusion prevention systems ( IPS/IDS ),
application analytics and denial of service protection ( Anti DDoS ),
antivirus functions,
new generation firewall,
spam filtering,
virtual private networks ( VPN ),
URL filtering for website content.
These solutions can be divided by the fact that NGFW is able to manage application traffic, but UTM is not. The main difference between the products used to be performance:
How to choose a firewall solution
Today it is extremely difficult to enter into disputes about what type this or that firewall belongs to. At Cloud Networks, we believe that we should first of all start from the requirements that each individual customer needs.
Therefore, we devote a lot of resources to the exact selection of a solution and do not focus on what is "worse" and what is "better". The main thing is that the solution copes with its tasks. If we talk about replacing a foreign NGFW with a domestic solution, then our answer is yes, it is real, we are doing it and it works.
When choosing an NGFW, consider the security features built into the specific firewall. There are both unified NGFW solutions for small and medium businesses, and those that include advanced features.
Cloud Networks advises considering the following criteria:
Platform type (hardware device, software solution, or cloud).
A set of functions (deep packet inspection, application control, SSL / SSH inspection, DLP, etc.).
Performance (the product must have a high throughput as claimed by the supplier).
Manageability (the solution must have a modern convenient and flexible management console).
Technical support.
As well as the following features:
Intelligent URL filtering.
Built-in best practice rules.
Tunnel monitoring capabilities.
The functionality of creating VPN tunnels.
Checking mail traffic.
Support for clustering and failover.
Bandwidth management.
Application proxying.
Support for BYOD policy.
Inspection of SSL traffic.
DNS filtering.
Load balancer feature.
Mobile device management.
Denial of Service (DoS) protection.
Vulnerability protection.
Anti-spyware, malware, ransomware scanning.
Data Loss Prevention (DLP) and more.
Domestic NGFW and UTM suppliers
Companies need modern tools to manage their security infrastructure. When considering NGFW/UTM vendors and products, features such as:
Threat intelligence and dynamic lists.
Deep Packet Inspection (DPI).
Identification and protection at the application level.
Providing visibility and centralized management.
Network sandbox for advanced malware protection.
Intrusion Prevention System (IPS).
Let's take a look at all domestic NGFW and UTM solutions that are ideal for import substitution.
UserGate NGFW
Firewalls from UserGate have a unique architecture, high speed of network traffic processing, several levels of security and are suitable for both small businesses and large companies. Many developments allow you to choose the best solution for a particular industry and for specific requests.
For example, UserGate X1 is designed for industrial facilities with extreme operating conditions. There are also firewalls for medicine and education, for data centers, Internet providers, etc.

Features of UserGate firewalls :
analysis of sites and scripts by reputation,
deep analysis of traffic by content,
corporate mail protection and spam filtering,
has significantly more security features,
application control,
can analyze secure traffic (HTTPS),
support for clustering and scaling,
support for various user authentication mechanisms,
firewall performance – up to 40 Gb / s,
own operating system UGOS.
Why " UserGate":
The security features in UserGate NGFW are linked to the Security Center, ensuring a fast response to the latest threats. The vendor has both hardware solutions and virtual firewalls. 
Security Code Continent 4
The UTM system from the Security Code is suitable for the SMB segment and large customers. Full functionality for reliable protection against network threats. The solution uses machine learning mechanisms.
In addition to the UTM-system "Continent 4", the company has developed a firewall with IDS APKSH "Continent" and "SOV Continent".


Possibilities of the Continent solution:
built-in intrusion detection and prevention system,
single control panel,
access control based on address reputation,
application control,
behavioral traffic analysis,
firewall performance – up to 80,000 Mbps.
Why "Security Code":
Solutions from the manufacturer can be used to protect government IP and CII objects. Helpful guides for administrators are included. Support for GOST algorithms, UTM "Continent 4"
Smart Soft NGFW
Traffic Inspector Next Generation from the domestic manufacturer "Smart-Soft" is a UTM-system (firewall) for multi-level network security.
There are products for both small businesses (up to 100 users) and large corporate networks (a powerful platform for companies from 1000 users).
Features of Traffic Inspector Next Generation:
built-in antivirus, antispam and ad blocking,
graphical interface and easy navigation,
application control,
availability of web proxy and VPN server,
uninterrupted access to the Internet with a ban on access to unwanted resources,
constant monitoring of work on the Internet,
simple scalability,
intrusion detection and prevention system (IDS/IPS),
traffic filtering,
throughput – up to 75,000 packets per second.
Why "Smart-Soft":
The company offers an all-in-one product with everything included to improve network performance and continuously protect it. 
Infotecs ViPNet xFirewall
Security Gateway ViPNet xFirewall from InfoTeKS filters network traffic, protects the network perimeter with access control. This software and hardware complex provides comprehensive protection against network threats.
Features of ViPNet xFirewall Security Gateway:
safe use of personal devices for work purposes in compliance with company security policies,
granular security policy,
integration with the IPS service,
DPI protocol deep check mechanism,
attack surface minimization,
definition and restriction of the use of applications (games, social networks, etc.),
DMZ organization,
reducing the cost of Internet traffic consumption,
creating a security policy based on accounts and applications.
S-Terra NGFW
Firewall "S-Terra Gateway" provides protection and filtering of traffic on all subnets. Controlled by Debian GNU/Linux 7 OS. Own hardware platform suitable for ICS. There are solutions for small businesses (up to 10 users) and for large companies.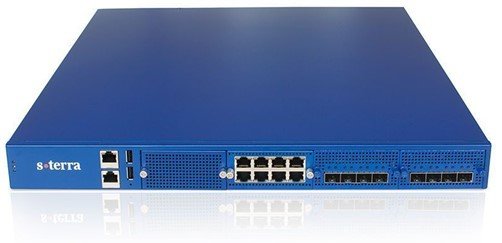 Features of "S-Terra Gateway":
encryption algorithms are applied to protect regulatory documents,
redundancy and fault tolerance,
compatibility with other vendors of VPN services,
creating secure connections based on the IKEv protocol
Why "S-Terra":
The company was founded in 2003. Complies with GOST, there is scalability. Easy integration. S Terra conducts testing of hardware platforms and training seminars. 
ALTELL NEO
Firewalls from ALTELL are suitable for small companies (up to 100 nodes) and Enterprise (from 1000 nodes). The solutions include encryption and support dynamic routing mode.
Advantages of ALTELL NEO:
antivirus gateway,
web interface and a separate monitoring and control system,
built-in traffic accounting and automatic updates,
real-time application control,
mail filter and web filter,
VPN, Firewall and UTM functions.
Why AltEl:
The company has been operating since 2006. ALTELL provides technical support for a year, as well as a 3-year device warranty (free of charge). 
Echelon Rubicon
"Rubicon" is a hardware-software complex (HSS) with the functionality of IPS / IDS, router and firewall. The solution reliably protects different perimeters (small, medium and large companies). This PAK is used in automated process control systems and systems that process data with state secrets.


Rubicon features:
integration with external security event analysis systems,
local log of operation and security events,
availability of HTTP and FTP proxy,
the presence of static and dynamic routing,
clear web management interface,
building VPN tunnels using IPSec, OpenVPN and GRE protocols,
redundancy at the level of devices, ports, communication channels,
intrusion detection and prevention system,
filtering network packets in different modes and translation of network addresses.
Why NPO Echelon:
The company is engaged in integrated information security and produces domestic firewalls to filter traffic and protect corporate networks. 
Eltex firewalls
Eltex has a huge selection of firewalls and service crypto-gateways. Eltex solutions have high performance, and their network equipment is suitable for a wide variety of industries.

ESR firewall features :
local and remote control,
evaluation of the parameters of communication channels,
simple policy enforcement and session marking,
advanced network protection functions,
reserving firewall sessions,
management of IP addressing, access levels, etc.,
filtering traffic by application,
encryption DES, 3DES, AES, Blowfish, Camellia.
Why Eltex:
The company provides technical support and offers different modes of technical support. Warranty service – 1 year. 
A-Real Consulting "Internet Control Server"
NGFW from A-Real Consulting is suitable for educational organizations, state corporations and SMB companies. The Security Gateway is implemented on the FreeBSD OS.
ICS firewall features:
fast deployment,
the ability to configure a firewall, AV, VPN, mail server,
application control via Xauth,
machine learning engine,
setting up a remote connection by protocols,
easy integration with Kaspersky solutions,
intrusion detection and prevention system,
network management with access control,
content filtering with the ability to block.
Why A-Real Consulting:
3. A-Real Consulting provides technical support. Free 1 year support.  In networks of up to 9 users, ICS can be used for free (without technical support).
Ideco UTM
 Ideco UTM has the functionality of a classic NGFW with content filtering.
Features of Ideco UTM:
integration with monitoring systems and DLP,
application control,
hypervisor support,
simple reporting system,
intrusion detection and prevention system,
antivirus and VPN functions.
Check Point NGFW
We also note the Israeli solution Check Point NGFW, which is also suitable for switching from a foreign firewall under the import substitution program.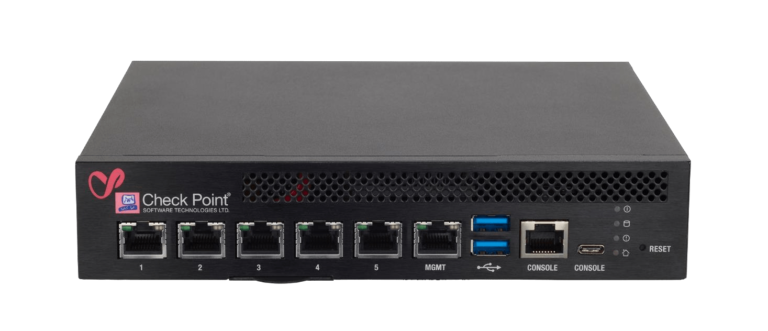 Check Point is one of the market leaders in network security. Their solution includes threat prevention, bot protection, application control, URL filtering and other features for companies of all sizes.
Features of the Quantum Security Gateway:
possibility of hyperscale implementations,
cloud emulation engine to protect against hackers,
compatibility with hybrid infrastructure, including physical, virtual, cloud and mobile segments,
single and multiple domain management,
threat emulation and extraction for the most sophisticated attacks,
centralized management with deployment and rollback of policy configurations.
Why Check Point:
The company has the title of leader in the development of network firewalls (according to Gartner). In the Forrester Wave 2020 report for enterprise firewalls, the vendor was named a leader. 
In conclusion
The NGFW solution can be deployed in the public cloud, in the private cloud, locally at the "edge" of the network, or located at the internal boundaries of the segments. If you want to purchase a firewall or UTM system, please contact Cloud Networks. We:
We will find for you the ideal solution that meets your needs.
Let's do a pilot run to test it.
We will help with the purchase of network equipment at special prices.
We will set up and provide technical support.
Leave your request and our manager will contact you to clarify the details: